[ Home ] [ schedule ] [ bio ] [ songs ] [ friends ] [ links ]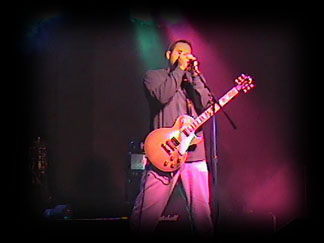 The Valley Legends are old school rock soldiers from Columbus, Ohio. The band plays a diverse set of offerings covering songs from the 60's through the present. If you like rock music - chances are that you will enjoy what they do.

The Members of the band include: Lenny James (Electric Bass & Vocals), Kevin Lawrence (Percussion & Vocals) and Jeff DuMond (Electric Guitar and Vocals). Junior members of the band include: Brian DuMond (Vocals), Dave Meagher (Vocals) and Rick Miller (Cowbell). Tim Burkhart is in charge of bookings and lighting.

Should you choose to come see The Valley Legends - you will instantly be impressed with their tight harmonies and aggressive sound. These guys go for the throat on every tune - even the mellow ones! The soul of the true rock n' roll spirit lives here!

The Valley Legends share two immediate goals: Rock out as hard as possible and subjugate the collective populace under the band's will leaving them mindless, non-sentient husks who only live for the next Valley Legends show..... Rock n' Roll.